Two Temple Place, London, 25th January- 19th April 2020
On a chilly but bright Sunday at the end of February, I set out to see the latest winter exhibition at Two Temple Place, London. This impressive Neo-Gothic building on the Thames was built by William Waldorf Astor in 1895, and sits snugly nestled amongst the Inns of Court of Central London. The exhibition highlights the stories of seven intrepid collectors of textiles, all bound by a common thread- a passion for textiles and their collection. Each of the women included differs subtly in their reasoning for collection, as would be expected given the chronological scope of the exhibition, which spans from Olive Matthews in the late 1800's buying items of historical costume at her local London markets, to Nina Poovaya-Smith acquiring contemporary textile works linked to Bradford's industrial textile heritage and cultural diversity on behalf of the city's Cartwright Hall.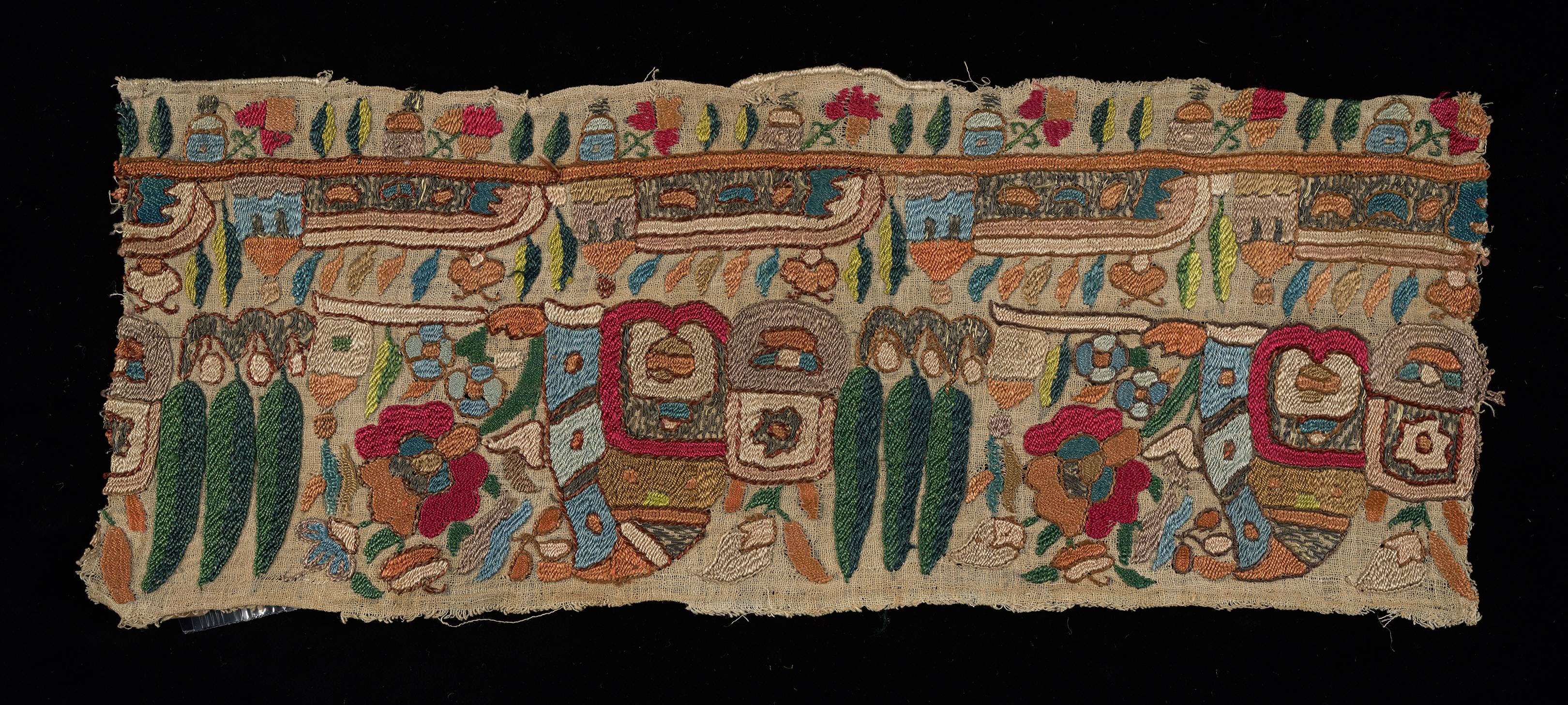 While much is made of the emphasis on museum collections and their own history of acquisition through these seven women, much can be gained by visiting the exhibition purely to indulge in dipping across the textiles of different cultures and time periods. In fact, the pick and mix approach of the curators allows you to sample breathtakingly detailed and coloured Balkan embroidery of the 19th Century, a beautifully embellished silk taffeta Regency spencer, monochrome splendours of Tudor blackwork embroidery, eye-popping 1930's blockprint cottons, bejewelled Indian zardosi robes, hand dyed saris, and thought provoking contemporary indigo dyeing and weavings.
A further connection across most of the historic women's collections were the use to which they put their lovingly gathered samples of embroidery, weaving, dyeing and sketches of "local" costume and loom constructions. Louise Pesel (1870-1944), one of the collectors featured, used her historic Greek embroidery samples to teach injured servicemen during the First World War who were suffering with PTSD, and an example of their work is included in the exhibition. Edith Durham (1963-1944) became heavily involved with relief work and political campaigning for the Balkan region, particularly Albania, after travelling the region collecting and researching their textiles. Muriel Rose collected traditional English quilts from mining areas of Wales and Durham for display and sale in her London gallery which she ran from 1928 to 1939, and pioneered the skills of traditional craftspeople to be held as equal to that of fine artists.
It would seem safe to say that whatever your interest and practice in the field of textiles, there will be something for you in this compact and detailed exhibition. It runs until 19th April, is free admission, and has a host of intriguing events and workshops associated with it. Of note would be the talks and lectures, including "The politics of textiles", "Textiles, identity and self-expression" and workshops, including weaving, silk painting and "subversive stitching".